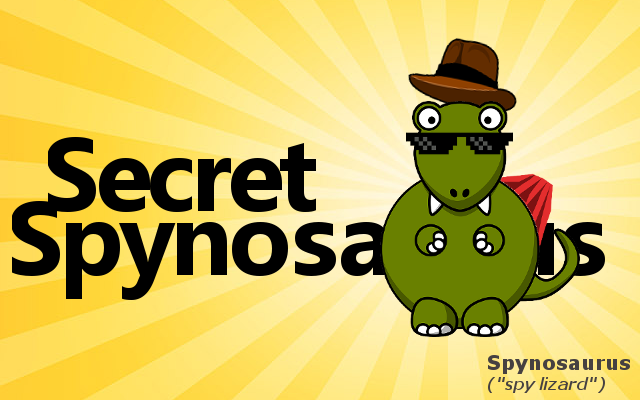 Install Spyno from the Chrome Webstore (FREE)
Do you find yourself hopping all over the Internet to check different websites to get your daily (or hourly) news fix? You don't need to anymore! Spyno brings everything together into one place.
Spyno follows websites, monitors ticket prices, spies homes for sale, tracks weather and almost anything else you train him to do. Think of him as your personal "spy lizard". This trusty theropod will scour the Internet like a truffle hog to fetch you the latest bites from your favorite websites. He'll organize them for you into your very own, personal, LIVE newspaper.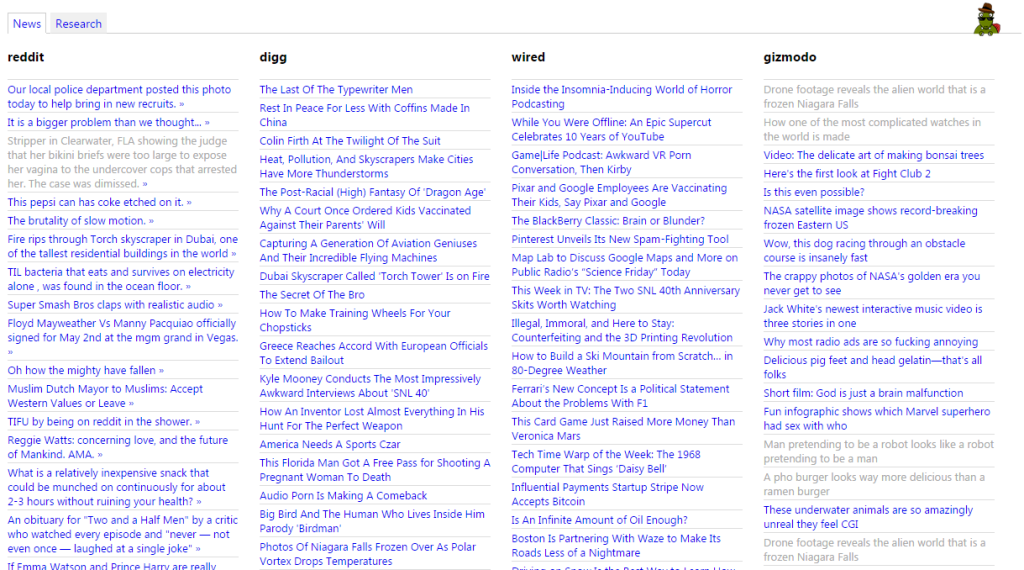 Spyno can help you do cool things like:
make mashups of your favorite websites, RSS feeds, subreddits or multireddits
monitor plane ticket prices
spy on homes for sale
track weather and stocks
show live updates from your Electric Imp and other Internet-of-Things gizmos
… or whatever else you train him to do.
Spyno is like a private and super-personal popurls or alltop. In fact, I set out to make Spyno the day they took popurls down for maintenance. And then I noticed that Spyno not only gives you more up-to-date links (because you can tell Spyno to check as often as you want), Spyno lets you fetch info from ANY website.
If you don't know popurls or alltop, imagine that Spyno helps you curate, design and publish your own personal magazine or newspaper, clipped from as many sources as you want from the Internet.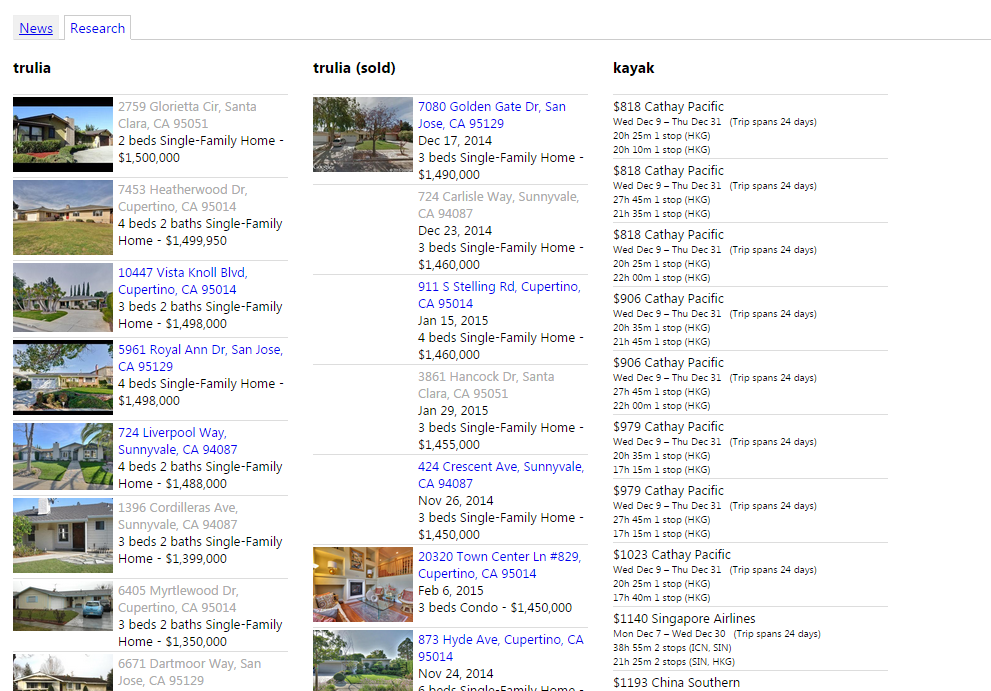 View your live Spyno page from anywhere!
Just open Spyno and leave him running in Chrome on one of your computers. As long as your Spyno page stays open, it is automatically refreshed and kept up-to-date in the background. You'll also get a public URL. Use it to catch up from your phone when you're away from home, or to share with friends.
Practice simple coding!
As you train your Spyno, you'll get to learn basic HTML, Javascript, CSS and JSON. The better you get, the more you'll like tweaking and customizing your Spyno page.
Install Spyno from the Chrome Webstore (FREE)
Tutorials to train your Spyno
If you have any questions or suggestions to make Spyno better, just email me: aaron@secretsciencelab.com